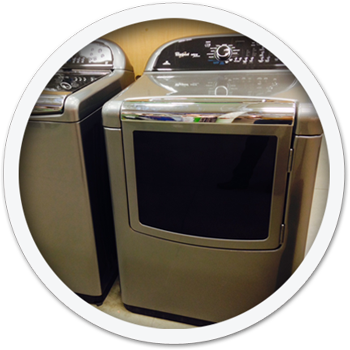 Appliance Repair-Charleston has over 35 years of service on a wide range of commercial and domestic drying equipment. We service gas and electric dryers of all brands and sizes.
Throughout laundry facilities along the South Carolina coast, we built our business on providing quality repairs and service. In most cases, we can respond to your dryer service needs within 24 hours, we also offer emergency services for after hours and weekends.
Appliance Repair-Charleston services most types and makes of commercial/industrial drying equipment; Milnor, Unimac, Continental Girbau, American Dryer, Chicago, Sharper Finish, B&C, Ipso, Cissell, Speed Queen, Huebsch and Wascomat and many more.
Our clients run across a wide spectrum of business and include...
Hotels & Motels
Hospitality
Industrial Laundries
Healthcare Laundries
Hospitals
Uniform Rental Services
Nursing Homes
Resorts Properties
Assisted Living
Retreat & Meeting Centers
Coin-Op Laundries
Out-Patient Centers
Restaurants
Casinos
Commercial Laundries
Linen Rental Companies
Fire Departments
Schools and Universities
Health Clubs
Golf and Tennis Clubs
Professional Sports Clubs
Time-Share Properties
Call Appliance Repair-Charleston to get your commercial or domestic dryer in Charleston SC and surrounding areas back in action fast.
Call us today at 843 568 5936.