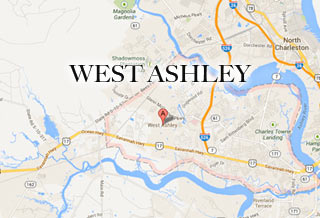 Reviews
Appliance Repair Service Review

Review of a local Charleston Appliance Repair Service
"I have a rental property on James Island and I used Appliance Repair-Charleston to fix my GE dishwasher, since my tenant had been complaining that the door springs were broke and that it just dropped down. The technician who came to do the repair was excellent. My tenant told me that he showed up on time, exactly as promised, fixed the dishwasher right away and left the working area very clean. Also the repair process was superb. Once the technician found the problem he call me directly to tell me what the problem was and how much it would cost. Within an hour the dishwasher was working and the tenant was happy. Thank you very much."
Dishwasher repair on James Island
Date published: 12/20/2012
More Reviews
|
Leave a Review
Appliance Repair-Charleston services all areas of West Ashley. We offer a 90 day warranty on parts and labor and can usually provide same day service, especially in the West Ashley area.
Air Harbor
Albemarle Point
Ardmore
Asheford Place
Battery Haig
Bolton's Landing
Byrnes Downs
Canterbury Woods
Capri Isle
Carolina Bay
Carolina Terrace
Charlestowne Estates
Ashley Forest
Ashley Hall Manor
Ashley Hall Plantation
Ashley Harbor
Ashley Towne Landing
Ashleyville
Avondale
Church Creek
East Oak Forest
Edgewater Park
Forest Lakes
Geddes Hall
Citadel Woods
Croghans Landing
Dogwood
Drayton on the Ashley
Governor's Point
Grand Oaks Plantation
Harrison Acres
Heathwood
Hickory Farms
Melrose
Memminger Hall
Middleborough Estates
Moreland
Northbridge Terrace
Old Towne Acres
Orange Grove Estates
Orange Grove Shores
Orleans Woods
Hickory Hill
Hunt Club
Huntington Woods
Hutton Place
Indigo Point
Isle De Nemours
Lenevar
MacLaura Hall
Marsh Cove
Maryville
McLaura Bluff
Parkwood Estates
Pierpont
Pinecrest Gardens
Pinepoint
Ponderosa
Providence Commons
Rice Hollow
Rotherwood Estates
Saint Andrews
The Crescent
Village Green
Wappoo Heights
Wapoo Shores
Washington Park
Wespanee Plantation
Sandhurst
Savannah (The)
Schieveling Plantation
Shadowmoss Plantation
Sherwood Forest
South Windermere
Springfield
Stone Creek
Stono Park
Sunday Hill
Sylvan Shores
West Ashley Plantation
West Oak Forest
Westwood
Windermere
Call now to get your appliance in West Ashley back in action fast.
Call 843 568 5936 today.