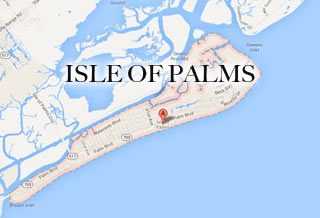 Reviews
Appliance Repair-Charleston Review

Review of Appliance Repair-Charleston
"I can say that so far this is the best service we have ever had! We called last week because our refrigerator stopped working. The repair man from Appliance Repair-Charleston came within few hours and diagnosed the problem quickly and correctly. In two hours time, he had our refrigerator running like new! What a great company! I would recommend Appliance Repair-Charleston to anyone."
Appliance Repair Service in Mt. Pleasant
Date published: 10/17/2012
More Reviews
|
Leave a Review
Appliance Repair-Charleston services all areas of Isle Of Palms. We offer a 90 day warranty on parts and labor and can usually provide same day service, especially in the Isle Of Palms area.
With over 30 years of experience in Appliance Repair Isle Of Palms. Appliance Repair-Charleston is reliable, dependable, and trustworthy. We service most major types of appliances including washers, dryers, dishwashers, refrigerators, freezers, ovens, ranges, garbage disposals, hot water heatersand dryer vents.
Unexpected appliance breakdown can be a pain in your neck and your wallet and sometimes you just cannot wait to schedule a repair. Luckily, we have the solution you need: we provide 24-hour, affordable emergency appliance repair service for Isle Of Palms and it's many neighborhoods.
Our technicians are experienced in repairing almost any type of malfunction on all major appliance brands. You only need to call us once to get your refrigerator, garbage disposal, ice maker, oven, washer, dryer or hot water heater fixed in no time. In most cases we are able to provide same day service. Anytime you need to get your appliance back up and running, we can be there fast to get your life back to normal.
Sometimes you just can't wait to get your appliances working correctly again. Call us today to get your Isle Of Palms appliance repaired.
Refrigerator Repair Isle Of Palms
Refrigerators are one of the hardest appliances to go without because in most cases they serve a bigger purpose than simply preserving food. Most modern refridgerators make ice, dispense water and control the temperature for specialized food compartments. We know how important this appliance is to your home which is why we offer emergency Isle Of Palms refrigerator repair.
Please give us a call if you are experiencing any of the following issues:
Water leaking from inside your refrigerator.
Luke-warm beverages.
Excessive noise.
Frozen Foods going soft.
Refrigerator not running.
Appliance Repair-Charleston will come to your home, diagnose the problem and provide a fair and affordable written estimate. No matter how complex or simple your refrigerator unit is, you require a Isle Of Palms refrigerator repair service that can get your refridgerator back in the business of preserving your food and keeping your family healthy.
Whether it is a side-by-side, a fridge with a freezer on the bottom or top, or a stand-alone deep freezer, the crucial factor in preventing a repair bill from including the cost of replacing spoiled food is immediate service and repair which is what we specialize in.
We use genuine manufacturer's parts and all repairs come with a 90-day warranty on parts and labor. Call now to get your appliance in Isle Of Palms back in action fast.
Call 843 568 5936 for Isle Of Palms Refrigerator Repair today.