Appliance Repair Charleston
843 568 5936
Appliance Repair Charleston |
843 568 5936
Appliance Service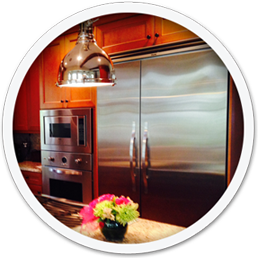 Charleston SC Appliance Repairs
Quality service is our goal at Appliance-Repair Charleston.We are a locally owned and independent appliance repair provider servicing most makes and models of appliances in the greater Charleston area.
We specialize in repairing and maintaining the major appliances which keep your family's day to day life running smoothly.
From washer repair to refrigerator repair, we are here to assist you when you need it most, and always with affordable, reliable service.
Same Day Repairs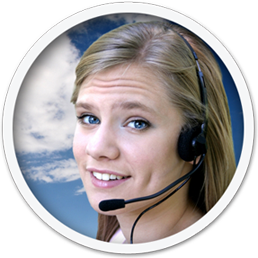 Same Day Appliance Service
Call us before 1:00 pm and and get Same Day Appliance Repair in most cases. We offer all our clients...
Same Day Service
Precise Scheduling
90 Day Warranty
Clean Technicians
Affordable Pricing
Emergency Repairs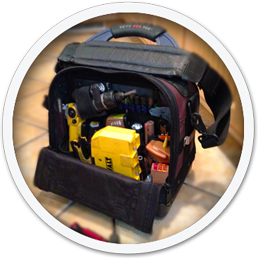 Emergency Services
We understand that your appliances don't always break down within normal business hours.
For this reason we offer appointments after 5pm and on weekends for your convenience.
At ARC our mission is to provide you with the quality services you need when you need them, including days, nights and weekends.
Don't miss work to stay home and wait.
Call 843 568 5936 now!
Appliance Repair-Charleston provides...
Same Day Service
Precise Scheduling
90 Day Warranty
Clean Technicians
Fast Service
Affordable Pricing
For Service Today
Please call or text
843 568 5936
.
Office Hours: 8am - 5pm
Monday-Friday
We offer competitive prices and all repair comes with a full 90 day warranty on parts and labor.
Appliance Repair Charleston
----
----, ----
----
Reviews
Refrigerator Repair Review
Review of our experience with ARC.
"We had ARC come out to do an emergency repair on our refrigerator because the freezer was not keeping the correct temperature and we were at risk of losing a few hundred bucks worth of groceries. They responded with same day service, just like their site says, and they also had the refrigerator repaired within a few hours time which was great because we didn't lose all those groceries. Also, the price I paid was the price I was quoted. It's aggravating that my pricey appliances are already having issues, but awesome that I found a repair service I can rely on and trust. I recommend them and intend to call them anytime I have a problem."
Refrigerator Repair Service
Date published: 08/17/2013
---
Washer Repair Review
Review of Kenmore Repair
"My frontload kenmore washer wasn't spinning the water out and making this horrible noise. I phoned ARC and scheduled an appointment for the afternoon. They showed up on time, were very nice and had my washer working correctly again the same day." A++
Date published: 08/01/2013
---
ARC
Review of ARC
"I use ARC for appliance maintenance on my rental properties as well as minor home repairs. They respond quickly, charge reasonable prices and always give me an honest evaluation of whether it is smarter to repair or replace an appliance. I highly recommend them."
Date published: 06/03/2013
---
More Reviews
|
Leave a Review
---
Appliance Repair-Charleston
4.9

out of

5
based on
3
ratings.
3
user reviews.
Appliance Repairs In Charleston SC

Broken appliances can have a huge impact on your families' health and happiness since so many vital household tasks are performed by these appliances. Food storage and preparation, cooking, dishwashing, washing and drying clothes, all of these important functions are vital to you and your family and we are standing by to help if your appliances are in need of repair.
Another problem with broken appliances is finding a reputable service company to repair them. We hear complaints all the time of companies with outrageous call out fees and labor costs and huge mark ups for parts. On top of that, many of them require you to be at home for a four or five hour window waiting for their technicians to show up, costing you time lost from work and more money. Our locally owned, Charleston based appliance repair service offers something a little different: fast, reliable service at affordable prices.
We understand that it is frustrating enough to deal with broken appliances without having to deal with an appliance repair company that delivers substandard services. When you need assistance with your malfunctioning refrigerator, washer, dryer, range, dishwasher or garbage disposal, our mission is to getting your appliance fixed promptly and properly the first time. Our goal is to have your appliance performing as good as new when your repair is completed.
---
If you are looking for a reputable real estate agent to market your home in the I'ON Village in Mt Pleasant, try visiting
Ion Homes For Sale
. Their online slideshows are the best.
---
Customer Satisfaction Guaranteed
Some companies will spring a hefty invoice with surprise charges on their clients once they have completed the job. In many cases, you'll discover that you were probably better off to have bought a brand new appliance instead of going through the hassle of sinking money into an old appliance.
We give a written estimate on what your appliance repair will cost before we begin, with no surprise charges. We aware of the fact that if you had the cash to buy a new appliance, you more than likely wouldn't have needed to have repairs done on your older one. We try to keep our prices as reasonable as possible so that you don't end up spending hundreds of unnecessary dollars.
Here is our general rule of thumb we use to advise clients on how much money it is wise to spend doing a repair. If the cost of repairing a unit is more than 50 percent of the cost of a new one, it is probably a better idea to invest your money in a new appliance if you can afford to.
Seasoned Appliance Repair Professionals

Our technicians have over thirty five years of combined experience in not only domestic appliance repair, but commercial as well. On top of that they all carry laptops and are experts at finding the technical specifications for your appliances online, and implementing factory suggested repairs and solutions.
We also work with the best appliance repair parts in the greater Charleston area who provide us with reasonable prices on a huge inventory of appliance parts, which allows us to provide you with parts that are easy on your bank. We work hard on every call to build up a reputation that our clients can trust, and a relationship that keeps our clients coming back to us whenever they are in need of repair.
Our success is based solely on our ability to provide prompt, affordable customer satisfaction. This is the reason we do everything possible to provide you with the services you need at reasonable prices.
Serving Most Major Makes And Models
We provide service on a wide range of appliances: refrigerators, washers, dryers, dishwashers, ovens, garbage disposals, hot water heaters, almost every major appliance in your home. Our many years of experience allow us to perform your repairs quickly and efficiently with as little disruption to your home and schedule as possible.
You can rest assured that we are familiar with all the major brands currently on the market. No brand of appliance is a stranger to us, and we are able to source spare parts for each and every one. Viking, Miele, Subzero, Bosch and Thermador,Whirlpool, GE, Kitchen Aid, Frigidaire, Kenmore, Dacor and Maytag are some of the most popular brands we provide service on, however we service many others as well.
One Year Warranty On All Repairs
We fully warranty our repairs and the parts we provide and install. All refrigerator, washer, dryer, range and dishwasher repairs are provided with a full one year warranty on parts and labor. At ARC we treat all of our customers with courtesey, fairness and respect. We realize that a successful business is built on building relationships with our clients, which is why we go out of our way to provide the best service possible.
We also do our utmost to get the job completed quickly so that your life and household can go back to operating normally in as short a time as possible. We understant that our clients need their appliances back ASAP, so our missionis to make that happen.
We Offer Our Clients
Prompt Scheduling


We schedule prompt appointments and strive to arrive on time. We know your time is valuable, we don't require you to be at home waiting for hours for service. However, as with all service providers, there are occasions when our schedules get thrown a curve or when repairs take longer than scheduled. If we see these problems, we will call you in advance and notify you of any changes in scheduling.

Written Estimates


We provide a written estimate before beginning any appliance repair. We don't do surprises, add ons or hidden charges. You will be informed in writing in advance exactly how much it is going to get your appliance fixed. Customer satisfaction is our #1 priority, we want you satisfied with the price of the repair, the quality of the repair and the efficiency of our service.

Flat Rate Prices


We work with the best suppliers of appliance parts in the greater Charleston area to provide you with manufacturer recommended replacement parts at reasonable prices. We also use flat rate pricing for all repairs to insure that your cost remains the same even if the installation takes longer than anticipated.

Clean Techs


All technicians are clean, professional and friendly, with years of experience servicing appliances. We know that your appliances being broken is already stressful enough without having to put up with un-professional behavior. We hire only the best because that is what we want for our clients.

Same Day Repairs


We provide prompt, punctual service within the greater Charleston SC area. If you call early enough in the day, usually before noon, in the majority of cases we will be able to schedule a same day service call. We know how much broken appliances disrupt your family's routine. We appreciate you choosing ARC to get your appliance repaired and do everything we can to f your needs as quickly as possible.

90 Day Warranty


All parts and repairs purchased are provided with our 90 day limited warranty. If the item we repaired on your appliance breaks down within 90 days of your original repair date, we cover the cost of the parts and labor necessary to get your appliance performing properly again.
Appliance Repair-Charleston provides...
Same Day Service
Precise Scheduling
90 Day Warranty
Clean Technicians
Fast Service
Affordable Pricing
For Service Today
Please call or text
843 568 5936
.
Office Hours: 8am - 5pm
Monday-Friday
We offer competitive prices and all repair comes with a full 90 day warranty on parts and labor.
Appliance Repair Charleston
----
----, ----
----